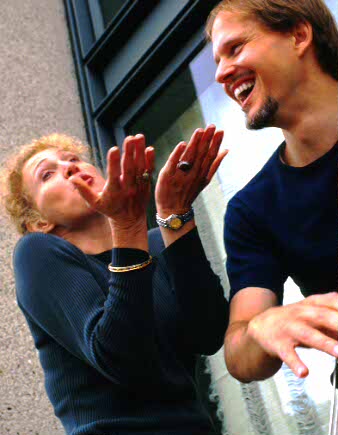 Jackie Allen is a jazz singer whose versatility, range, and infectious enthusiasm make her one of the most accomplished vocalists on the Chicago scene. She has gained a large, enthusiastic following and critical acclaim for her performances throughout Chicago, the Midwest, and overseas.
Jackie's self-produced CD, "Never Let Me Go" brought outstanding reviews. Her holiday album with jazz veteran Judy Roberts, paired two of the city's most popular female performers and inspired a series of standing-room concerts.
Jackie's work as a jazz educator has made her one of Chicago's most influential and respected vocal instructors.
Jackie Allen is a Midwestern native who grew up surrounded by music. Her father, Gene Allen, plays Dixieland jazz tuba, and she and her four siblings all played brass instruments. Her choice was the French horn. At the University of Wisconsin at Madison, she studied music with an eclectic mix of teachers including renowned jazz bassist Richard Davis and pianist/theoretician Joan Wildman; as well as studying voice with Lois Fisher and John Gilmore.
Jackie formed her first jazz quartet in the mid-1980s. It was while performing five nights a week as a duo with Mel Rhyne (the original keyboardist for jazz legend Wes Montgomery) that she began to develop her distinctive, sophisticated style . In Chicago, she performs regularly in clubs such as Lush Life, Andy's, Green Mill, Pops for Champagne, and Toulouse.
"Never Let Me Go" (Lake Shore Jazz) received glowing reviews in Down Beat, Jazz Times, and the Chicago Tribune, making the national top-twenty and remaining on the charts for thirteen weeks. "Santa Baby," her holiday album, co-produced with pianist Judy Roberts, was named "the most endearing of the holiday albums" by the Chicago Tribune.
Jackie Allen's second solo album entitled "Which?," released on the Naxos Jazz label, was produced by Ralph Jungheim, producer of Grammy Award winners for Joe Williams and Ruth Brown. Jackie is featured on the acclaimed recording "Women Who Swing Chicago" (Big Chicago Records).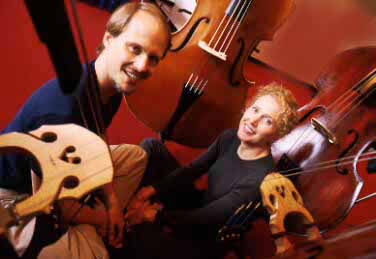 Jackie Allen has performed in Europe at the North Sea Jazz Festival and the Edinburgh Fringe Festival. Her performance with bassist Hans Sturm at the International Bass Festival in Edinburgh was highly acclaimed. Jackie has also been featured on the main stage of the Chicago Jazz Festival and the Ravinia Festival.
Jackie has performed and recorded with jazz artists such as Patricia Barber, Bill Cunliffe, Richard Davis, Von Freeman, Eddie Higgins, Red Holloway, Roy McCurdy, and Ira Sullivan.
She has written songs recorded by major artists including Nnenna Freelon.
Jackie Allen is a popular and inspiring educator who has been the jazz vocal instructor at the Old Town School of Folk Music for many years. She has also been featured with a number of university jazz ensembles as a guest performer and clinician.
Jackie produced concerts for the Disney Institute in Florida, including a tribute to Ella Fitzgerald and Sarah Vaughan. She is a Governor of the National Academy of Recording Arts and Sciences' Chicago Chapter.
Neil Tesser, author of the Playboy Guide to Jazz, comments on her debut recording "With this recording, Jackie does more than debut. She arrives. And as the title suggests, she's worth hanging on to."