New Edition
of one of the most popular double bass works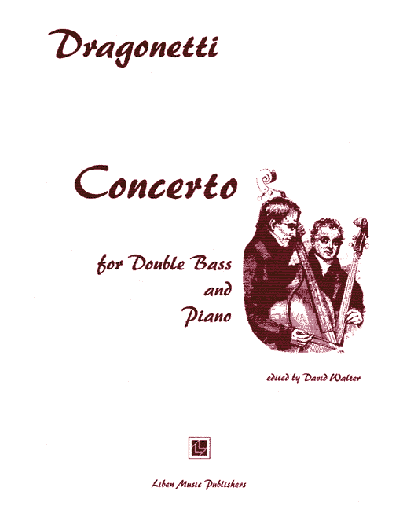 Edited by David Walter
in Orchestra Tuning
With the generous support of
Kolstein & Son, Ltd.
, Liben has been able to produce a totally new edition of this staple of the double bass repertoire.
David Walter has not only edited the work, but has provided an optional cadenza and program notes featuring the history of the work. This is the first complete edition of the work to be made available with Orchestra tuning as a standard. An Optional Solo Tuning Piano part that matches the new edition is also available.
Go to Chamber Music Catalog
to purchase this item

See Reviews

Click to view or download a PDF sample of the Music