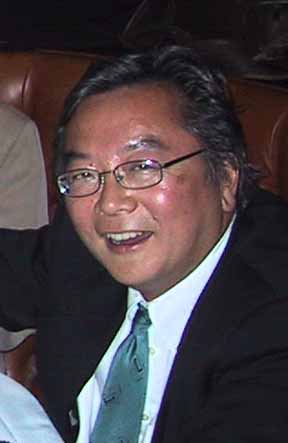 Shinji Eshima is currently Associate Principal Bass of the San Francisco Ballet and a member of the San Francisco Opera orchestras. He is on the faculty at San Francisco State University and the San Francisco Conservatory of Music. He has also taught at the San Francisco School of the Arts, Stanford University and University of California at Santa Cruz. In his spare time (ha!) he like to compose music, but his real pride comes from having sent five students to study with Mr. Walter.
I dedicate this piece to the one and only David Walter. Thank you for not only opening my ears to music, but my eyes, heart, mind, nose and even toes as well. Every note I practice, play or teach has your voice in it.
If it's Tuesday it must be Up-bow
At one lesson, I asked: "Does this begin up-bow or down-bow?" Mr. Walter looked at me for a long time with that quizzical look of gentle astonishment. He then asked me: "What day is it today?"
Long pause.
Then it hit me. Mr. Walter has that special manner of showing you how to open your own doors, often revealing paths you did not know existed.
To Family Album - Book 3 Catalog Information
Back to Family Album - Book 3 Feature Presentation