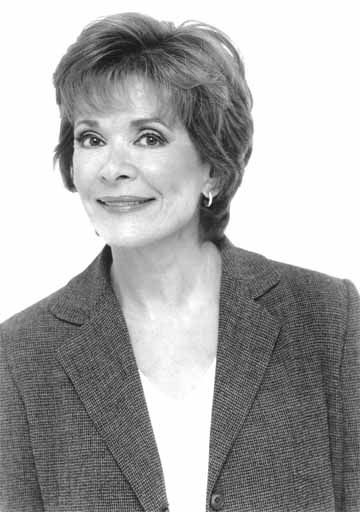 A graduate of New York's High School of Performing Arts and the Neighborhood Playhouse School of the Theatre, Jessica Walter's extensive theatre credits include, on Broadway: Peter Ustinov's Photo Finish (winner of the Clarence Derwent Award as Most Promising Newcomer), A Severed Head, Advise and Consent, Night Life, and Neil Simon's Rumors. Other theatre credits include roles at Playwright's Horizons and Tartuffe at the Los Angeles Theater Center, opposite husband Ron Leibman.
Her many film credits include Play Misty for Me, for which she received a Golden Globe nomination, Sidney Lumet's The Group, The Flamingo Kid, Grand Prix, Tapeheads, P.C.U., Ghost In The Machine and The Slums of Beverly Hills.
An Emmy award winning actress for the television series Amy Prentiss, Ms. Walter's numerous television appearances include Trapper John M.D. and The Streets of San Francisco (both of which gained her Emmy nominations) as well as starring roles in the series Aaron's Way, Bare Essence, For the People, Three's a Crowd and Aaron Spellings The Round Table. Ms. Walter has also starred in the mini-series Wheels and Scruples as well as the television films Victory at Entebbe, The Execution, Woman in Chains, Having Babies, Dr. Strange, Killer in the Mirror, Secrets of the Three Hungry Wives and Black Market Baby.
Ms. Walter played Celia, the meddling and emotional mother, in the critically acclaimed Lifetime original half-hour comedy series Oh Baby. She also added Laura San Giacomo of Just Shoot Me and Jack and Jill's Justin Kirk to her credits as a TV. mom.
Ms. Walter is the Voice of Chase Manhattan Bank, Southern California Edison McDonnell Douglas and numerous other voice-overs on radio and television. She was also the voice of Fran on the Jim Henson series Dinosaurs.
Jessicia is the daughter of the well-known Double Bassist and Teacher, David Walter.
To Red Mark CD Catalog - Ordering Information
Back to Proto-Chamber Works One Feature Presentation